An unparalleled welcome
An open-air world of leisure activities in the heart of the Ardèche canyons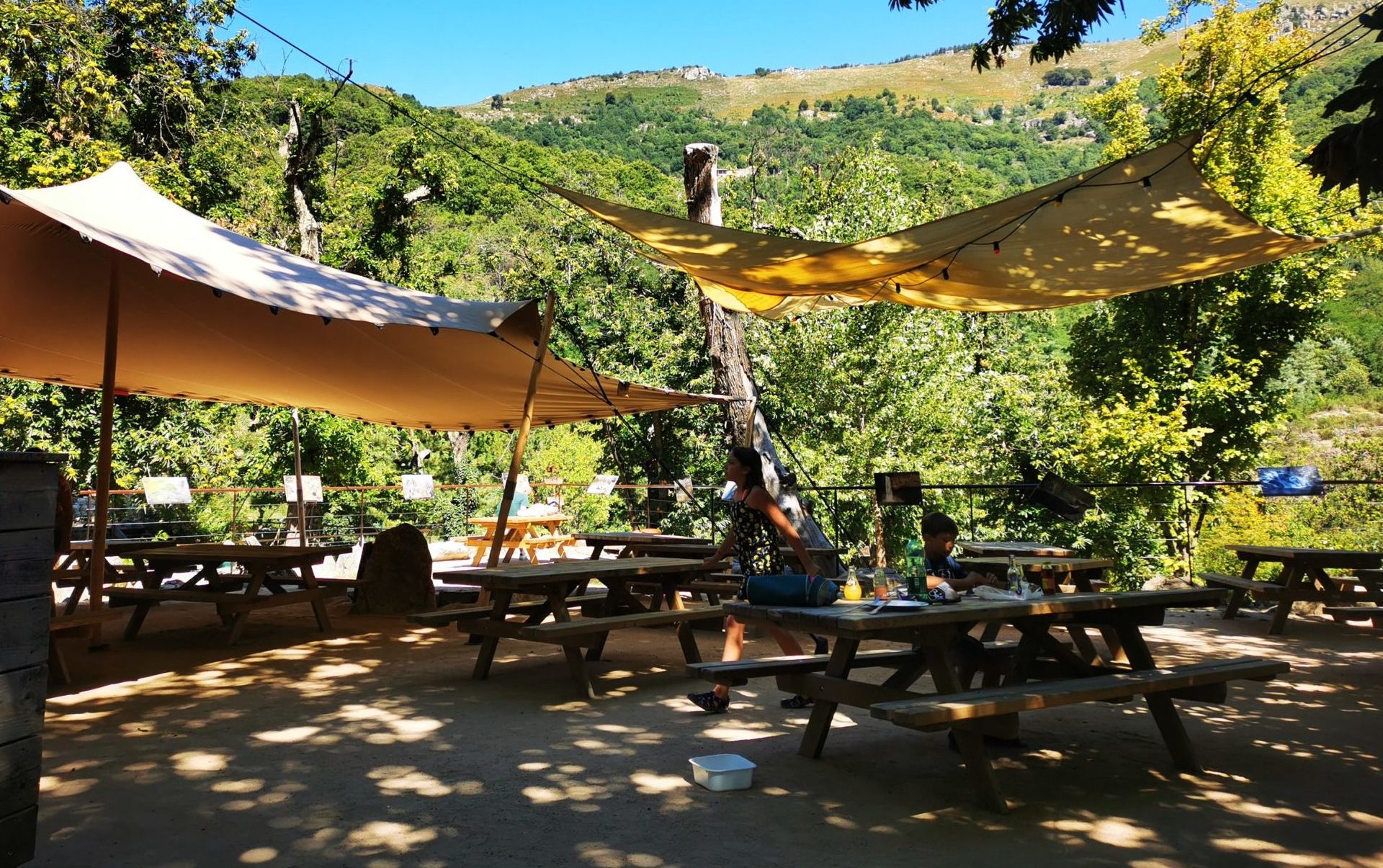 At the heart of the Besorgues and the most beautiful canyons in the Ardèche. It took three years of work to create the first permanent base entirely dedicated to canyoning.
The design of the Base makes it ideal for group visits (family, friends, students, training courses).
On request, we can put you in touch with a chef to organize a carefully prepared menu to meet your own wishes
 In July and August, you can also rely on our snack bar: a different type of salad served every lunchtime as well as grilled meats and chips etc. available from Monday to Saturday.
Finally, a picnic area with barbecue is also available to you free-of-charge.
The base is located at the entrance to the Canyon de la Besorgues 03 (Aerocanyoning + Mini-Descent Canyoning) at a distance of 6 km from Besorgues 01 (Discovery Canyoning and Night Canyoning) and 18 km from the Pas de Fer (Adventure Canyoning). Once you are at the Base, we advise you to visit Pissarelle (Besorgues 02) and the village of Antraigues, close to Vals les Bains and Aubenas.
Handicapped people are welcome. However, please be aware that unlike the snack bar, picnic and WC terraces, access to the car park and zipline arrival point is difficult for people in wheelchairs.
Périodes d'ouvertures
Base Canyon opening times :
every day from April to October included.